---
You must have access to the target phone. To install spyware app on an iPhone, the device must be jailbroken.
Learn how to install the spy app on Android and iPhone. Make sure that the target phone has an internet connection either cellular or Wi-Fi. Internet access is required to download, install and activate the spy app. You can read more about how the app works here. You may need to root the target Android phone.
Most spy apps work with both rooted and unrooted Android smartphones. However, some of the features, like instant messenger tracking and call interception, are only available on a rooted phone. Learn how to root an Android phone.
Mobistealth monitoring software gives you peace of mind
Check state and local laws before using a spy phone app. In the US, it is legal for companies to monitor the activities of employees on company-owned devices. Please read our legal disclaimer for more information. The first thing you need to do is buy a phone spy app. Always buy from a reputable company, and make sure the app you buy has the features you need.
Once purchased, you will receive an email from the company with your login information and instructions on how to download the app. Next, download and install the spy app on the phone you want to track. Once the app is installed, you can spy on the phone remotely through a web-based interface.
Does this kind of apps allow to spy Samsung Galaxy?
It really is that simple. Tip: In order to install the spy app on an iPhone, you must jailbreak the device. Hoverwatch offers a 3-day free trial, so you can try out this spy software before you buy. Thank you for visiting my website and I hope you find what you are looking for.
If you have any questions or need assistance, please contact me.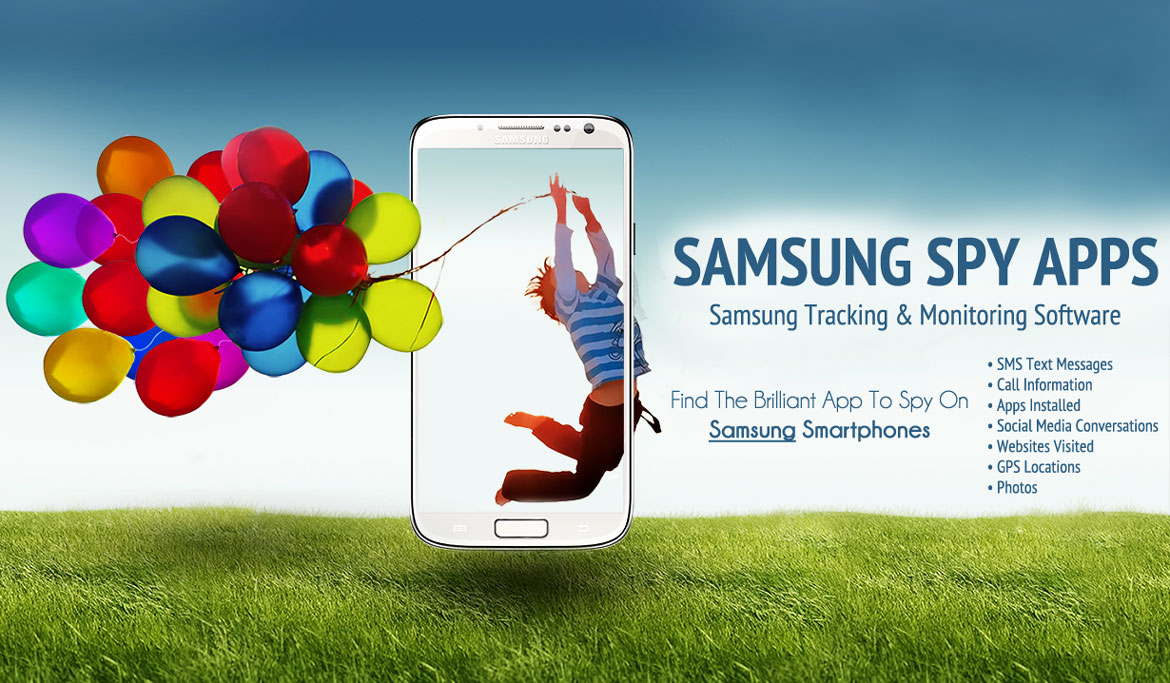 Without further ado, here are the five best spy apps available right now: Important: All the apps listed below are completely undetectable — Once installed on a phone, the spy app hides its icon and runs in the background immediately. Keylogger: It records every keystroke made by the user. This technique works by pulling data from iCloud backups. Parental Controls: mSpy can be used as a parental control software for mobile phone.
It allows parents to block inappropriate websites and incoming calls. Text Message Monitoring: Read their text messages, even those that have been deleted. Keeps a running record of all text messages sent and received. View Photos: All of the photos on their phone will be uploaded to your account.
Social Media Monitoring: Monitor different social media apps they use and who they talk to, including Facebook, WhatsApp, and even Snapchat messages. This feature, however, is only available on rooted devices. Record Phone Calls: Remotely record all phone calls they make and receive on their cell phone. All recordings are uploaded to your FlexiSPY account.
Best 4 Samsung spy phone software
The company was founded in , and is based in Thailand. Free Trial: Hoverwatch offers a free 3-day trial, so you can give the app a shot and see how it works yourself. Record Calls: Record and download phone calls from the monitored phone and listen to them anytime. Camera Tracker: Take photos of anyone trying to unlock the device. Developer: Refog Inc. In —short, mobile phones are high tech villain in our children lives.
They are the following reasons that parents need to consider in order to protect their kids and teens from all types of online dangers. Young kids and teens initially get used of texting with friends and with the passage of time they get involved in sexting. Sexting is an act of sending sexually explicit messages, photos, and videos with the use of mobile phone devices.
So, parents should aware of the fact that purchasing new Samsung Galaxy S10 for teens will not turn them into sexting. If teens are spreading stuff containing nudity or simulated sex acts may get teens closer to strangers or the following mentioned things. Teens that use mobile phones all day long surely have multiple accounts of social media apps and websites. Moreover, teens also use online dating apps like Tinder or use the instant messaging apps to encounter with strangers and agreed to have a blind date with them after having a couple of conversations.
Teens use dating apps for text messages, conversations, audio, and video conversations and share multimedia. But ultimately trapped by the stalkers online and then take a risk to meet the stalkers in real —life. They humiliate teens and kids online via sending text messages, on smartphones or on social media accounts. The modern world has digitally abused youth and all it is happening due to contemporary cell phones connected to the internet. On the other hands, parents prefer to buy mobile phone device like Samsung Galaxy S10, but not bother to have monitoring software for the cell phone.
How to Track A Samsung Phone Remotely
Capturing photos and videos based on intimacy these days have become quite common especially among teens. Self —obscenity through cellphone is unsafe as sex without protection. Young kids and teens that have contemporary mobile phones in terms of Samsung Galaxy S10 obviously have high cell phone memory, Ram, and powerful cell phone processor are more likely to access adult content.
It can also track iPhone phone data. Anybody can download it and use it accordingly. No matter adults or kids are getting addicted towards it. Activate the phone spy app on the Samsung cell phone and then deliver it to your teens and keep tabs of kids and teens to the fullest. Always buy from a reputable company, and make sure the app you buy has the features you need. Download for Android.
It means cell phones are exposing teens to adult content that really make youngsters obsessed with sexuality and teens watch porn on their mobile phones to the fullest. When parents have made their mind to buy Samsung Galaxy S10 for their kids and teens then they just need to visit the web on the cellphone. Then they need to visit the official website of TheOneSpy and subscribe for android tracker.
Once they have done with the subscription they will receive credentials such as passcode and ID. Now they need to have physical access on the Samsung Galaxy S10, which parents already have got and get started with the installation process. Once you have ended up with the process of installation.
Activate the phone spy app on the Samsung cell phone and then deliver it to your teens and keep tabs of kids and teens to the fullest.
All you need to do is to log into the control panel of the cell phone spy app for android. An end user can spy on text messages sent or received with text messages spy app.
Spy Phone App - Android Install guide
Further, you can record and listen to the live calls with android secret call recorder. Moreover, you can perform real-time screen recording of the Samsung Galaxy S10 remotely. You can get to know all th e activities teens have performed on all the trendy instant messaging apps installed on the cell phone.
You can make short videos of the screen in real —time and get the results in terms of short back to back recorded videos. However, you can perform Chrome screen recording, SMS screen recording, and Email screen recording, YouTube and you can get to know the applied passwords on Samsung Galaxy S10 via password chaser.